30 CINEMATICS

LUTS
CREATED FOR ALL YOUR PRODUCTIONS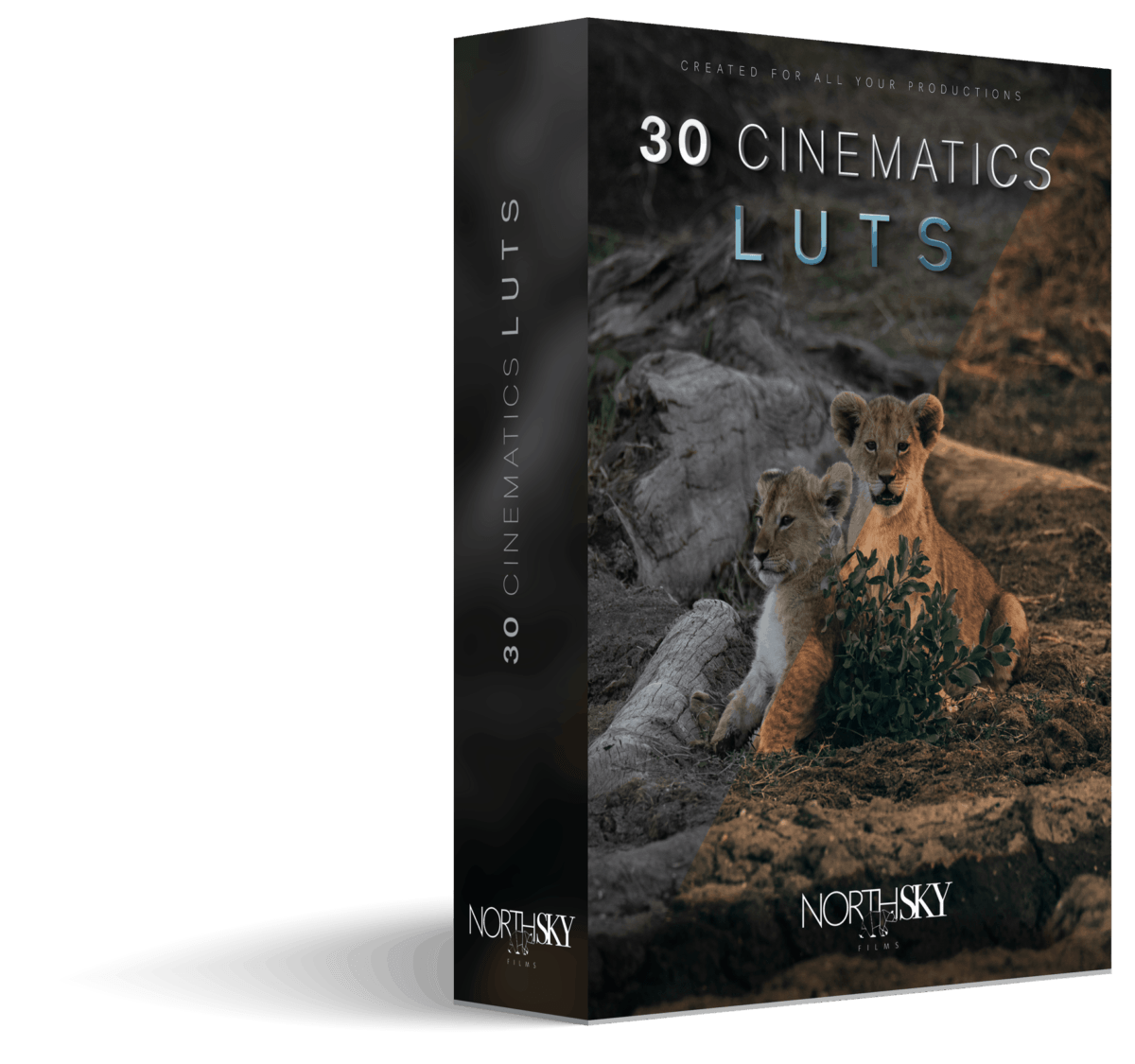 Get 30 exclusive LUTS easy to use with any software or
any camera.
With this collection your videos will look like a movie.
It's time to change the game.

30 LUTS easy to use for any situation whatever your camera..
For maximum optimization of LUTs it is imortant to film at least in NEUTRAL mode
on your camera for the best result.
Each video is different, whether it is the setting, the light, the moment…
Good exposure is therefore important during the shooting.
LUTs work with all cameras (DSLR, RED, Blackmagic, Arri, GoPro,
Drone, Mobile phone…) you can film in Raw, Mp4, .mov, or .avi
ALL SALES ARE FINAL AND NON-REFUNDABLE
​

Découvrez 30 LUTS facile à utiliser avec tout type de caméra et de logiciel.
Avec cette collection, donnez un aspect cinématographique à vos vidéos.
En exclusivité obtenez un tutoriel complet sur comment étalonner étape par étape vos vidéos avec le logiciel Adobe Premiere Pro.
A vous de jouer !
Pour une optimisation maximum des LUTs il est important de filmer au minimum en
NEUTRE sur vos caméras afin d'obtenir les meilleurs résultats.
Chaque vidéo est différente, que ce soit, le décors, la lumière, le moment…
Une bonne exposition est donc importante au moment du shooting.
Les LUTs fonctionnent avec toutes les caméras (DSLR, RED, Blackmagic, Arri, GoPro,
Drone, Téléphone…) que vous filmiez en Raw, Mp4, .mov, ou .avi
TOUTES LES VENTES SONT DEFINITIVES ET NON-REMBOURSABLES
​
Cube file formats ready to use